Filed under Testing on 3/18/2010 by Author: .
---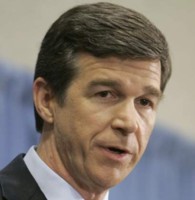 StarNews has reported that North Carolina Attorney General Roy Cooper wants to take DNA samples from felony arrestees. He said that this would make law enforcement more efficient. "Getting this information to law enforcement sooner can help us solve crimes and hopefully take murderers and rapists off the street quickly," Cooper said. Since 2000, North Carolina's DNA database has grown from about 18,000 samples to more than 180,000 and getting DNA samples sooner - after an arrest as opposed to a conviction - would help authorities solve crimes that much more quickly.
Read the StarNews story here
.