Filed under Testing on 3/24/2010 by Author: .
---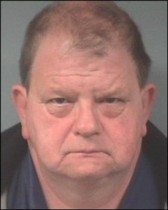 Twenty years ago, Keith Davison raped a 24-year-old waitress on the Isle of Wight in the UK. He thought he had got away with it, but a DNA sample taken from Davison's daughter led to his conviction. The DNA sample was taken from his daughter as a result of a minor assault. This technique known as "familial searching" links DNA from a crime scene with the DNA of a relative of the perpetrator. Davison was sentenced to eight years in jail at Portsmouth Crown Court and will be put on the sex offenders register for life.
Read the BBC News article here.