Filed under Testing on 3/18/2010 by Author: .
---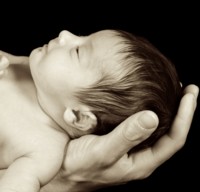 Last year Texas health officials were sued for storing infant blood samples without parental consent. They said the purpose was for medical research into birth defects, childhood cancer and environmental toxins. However, a Texas Tribune review has discovered that the blood samples were also being used by the Armed Forces Lab to help build a national and perhaps an international mitochondrial DNA (mtDNA) registry. MtDNA is a valuable forensics tool because it can often be easier to extract from human cells than nuclear DNA and it can be identified in hair, bones, teeth, and degraded biological samples in addition to blood. Carrie Williams, a DSHS spokesperson said that DSHS participated in the project because officials believed it would help in missing-persons cases. But Jim Harrington, the attorney who filed the blood spot lawsuit last year on behalf of five Texas parents, believes DSHS wanted to deceive the public.
Read the Texas Tribune story here.