Contact
Virginia Seeks Use of Familial DNA Searching
Friday, August 13, 2010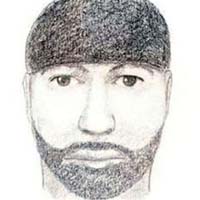 Familial DNA is a powerful forensic tool for law enforcement. This was illustrated recently with the arrest of the serial killer known as the "Grim Sleeper." Responsible for at least 10 murders in Los Angeles, law enforcement was able to capture this killer and close this cold case after 25 years thanks to familial DNA.
Now, Virginia would like to use the familial DNA technique to help catch the "East Coast Rapist." The DNA of this unidentified rapist has been connected to 19 attacks in four states since 1997. Virginia prosecutors passed a resolution that requests the Virginia General Assembly to approve any legislation necessary to permit the forensic laboratory to conduct familial searches. And on August 5th, 2010, the Virginia Association of Commonwealth's Attorneys asked the state's Department of Forensic Science to use familial DNA to help crack this case.
Click here to read story.
Image:

Composite Sketch of the "East Coast Rapist" (Fairfax County Police Dept.) posted on CBS News Crimesider website
↑ Return to Top